World Photograph Day 19th August
The TPAS family are celebrating World Photograph Day
We are doing this by posting some of our treasured photos. Our theme is your personal perspective of your home. A view or a picture of what home means to you. Maybe a place or people, pets, a celebration of family past or present, a theme of hearth and home.
The main aim of World Photograph Day is to inspire positive change across the world. Connecting people and raising awareness through the use of photography.
Share old and new pictures with us.
Our new member of staff Dolina Morrison has kindly shared these two photos.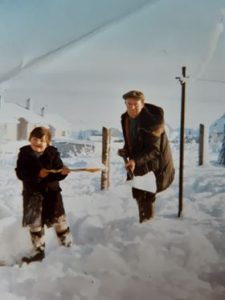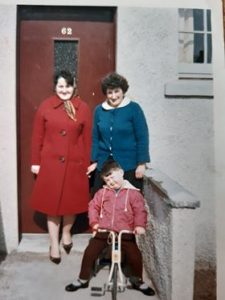 Dolina said A house is more than bricks and mortar, a home is the people who live and grow inside them. From cradle to grave our home is our sanctuary where all the layers of our life come together family, friends, celebrations and sorrows through hardships and joy tethered to us is the security of the place we call home and the memories they hold. Show us your perspective of home and share the memories you hold dear through the imagery of photography of captured moments.
And from Jane in our team 
The black and white photo is my dad and my brothers outside the house that was tied to my dads job. They moved quite a bit to find work. This was a lovely cottage in Broadhembury, Devon. Happy times. The settled time came when we moved into our new build council house in a small market town in Devon.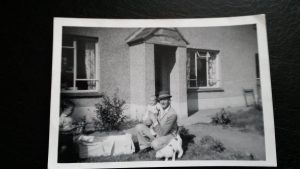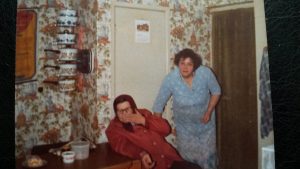 The second colour photo is my mum and a local neighbour Mrs L. My mum was often in her dressing gown when I came home from school. She worked night duty as a midwife. Our new housing estate was great, all the families were starting from the same point everyone had similar struggles with money and not having many material items. Things changed when people started to buy their home. We always had loads of visitors to the house to ask my mum for help with health issues, pulling teeth and even deliver babies!  Mrs L came to the house every day to help my mum as she was working full time and bringing up three of us on her own. I miss them all.
Join the World Photography Day celebration, this August 19th and share a moment with us  #WorldPhotographyDay #TPAShome