Welcome to our 8 new members
We are delighted to announce that 8 new members have joined TPAS Scotland over the last few months. It's great to see new Housing Association members such as Abertay, Ancho, Angus, Berwickshire, Cathcart, but also support organisations Aico and Anglian Group coming on board.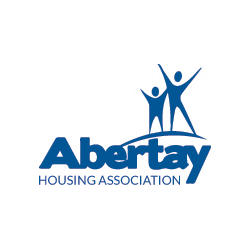 To see and connect with our full network of members login to the members lounge here.

---
Abertay Housing Association's purpose is to provide social housing to people in housing need. Tenant Participation is a huge part of their focus and when Clare Talbot joined the team, she saw the need to engage a national tenant and landlord participation service to support her as she developed in her role.
"TPAS Scotland really stood out for me and lived up to their statement of being 'the friendly face of tenant engagement'. All the staff are approachable, personable, friendly and nothing has been too much trouble. It was also great to meet other TP officers carrying out similar roles in other organisations and understand which is expected of me in my new role as TP officer. I regularly attend the TP catch-ups and I've registered to undertake the TP qualification in September."
Clare Talbot, TP Officer, TPAS Scotland.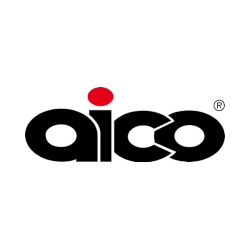 ---
Aico is a market leader in domestic fire and Carbon Monoxide (CO) protection, working alongside Local Authorities and Housing Associations to create safer environments for tenants
"Educating, engaging, and empowering residents is at the core of delivery, as we believe in working with the sector to keep and develop safer homes to ensure health and wellbeing is fulfilled. As a result, we want to support and give back to the TPAS Scotland's members and social housing sector by facilitating discussions, sharing best practices with a collaborative approach within and out of the sector to drive long-term improvements for the residents in Scotland.

We value the great work that TPAS Scotland undertakes in Scotland understanding and providing the residents of Scotland a voice and that's why we have formed a strategic partnership with and became members of TPAS Scotland."
---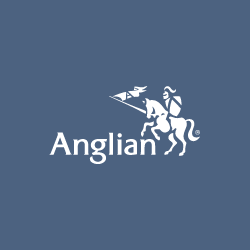 Anglian Group provide home improvements services to individual tenant properties and local communities.
As a new member, their marketing manager Jessica Perks commented on their gold award accreditation status,
"We are delighted to have been awarded the Tenant Participation Advisory Service Scotland (TPAS Scotland) Gold Award Accreditation, for the second year running.

The TPAS Scotland membership demonstrates that Anglian are passionate about delivering the very best service when working in tenants homes and local communities. The accreditation solidifies our commitment and that we have achieved an independent external validation on our competence and compliance with the national regulatory standards. We continue to work with TPAS Scotland to develop and improve our practices for resident engagement, with an aim to exceed customer expectation every time. "
---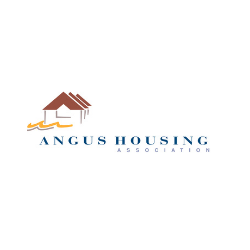 Angus Housing Association provides high quality, affordable housing in Angus and Dundee. They appointed a new Tenant Engagement officer, Lydia Banks in August 2020, focused on tenant participation.
"From a community learning and development background with the Local Authority, I had supported Angus Housing Association Tenant and resident group in her previous role. I have a true passion for participation and empowerment and have brought this and her enthusiasm to this role and am keen to engage with tenants and ensure their views are heard.

As a new member of TPAS, Angus Housing Association has already tapped into the valuable knowledge and expertise in housing and tenant participation. I have personally developed my network and have been able to learn from colleagues in similar roles in other organisations. Particularly during lockdown when physical meetings were restricted, I have used the TPAS membership to reach out to these individuals and 'have a blether' .

I have also joined a number of the online training sessions and the TP'S catches up have been a great way to get to know the lay of the land. The staff have been really helpful and we look forward to working closer to them as we move forward.

In addition, TPAS undertook TP training for all Angus housing staff in April this year, which was fun, informal and informative for all staff who attended, and the start of many more to come."
Lydia Banks, Tenant Engagement Officer, Angus Housing Association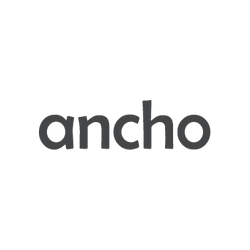 ---
Ancho Housing Association.
"At Ancho we are putting a bigger emphasis on putting our customers at the heart of everything we do. As part of the Cairn Housing Group we have a new Customer Involvement Strategy and a focus on creating more meaningful and engaging opportunities for tenant participation, from Board membership to the vibrancy of our communities. TPAS helped us to develop our new strategy through the Next Steps Programme and we really value the membership resources, as well as the access membership provides to the expertise of the wider TP network".
Neil Golightly. Business Services Manager for Cairn Housing Group and Ancho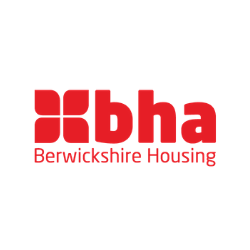 ---
Berwickshire Housing Association.
"Customer Engagement is a huge focus for Berwickshire Housing Association, particularly for their new customer and community engagement officer, Kerry Hague. We joined TPAS as we were looking for an organisation who were professional, responsive and engaging and TPAS ticked all those boxes. I also wanted to find an organisation who would provide support and advice as I settled into my new role. The Healthy Engagement service is excellent as it provides that 'critical friend' to benchmark BHA against the rest of the sector and guide us to achieve best practice.

TPAS offers the potential for me to engage and tap into best practice experiences and processes of other members, similar to us, to ensure we are delivering the best service to our customers. I have also registered for the scrutiny webinars so I will have a good overview of what's involved as we are encouraging members of our scrutiny panel to upskill themselves in this area."
Kerry Hague, Customer and Community Engagement Officer, Berwickshire Housing Association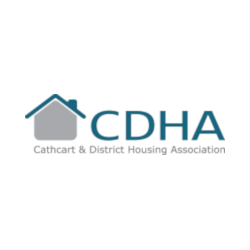 ---
Cathcart & District Housing Association decided to join TPAS as they received an email inviting them to join a disco chat webinar.
"I attended the disco chat webinar and found the brief introduction to be helpful and in a friendly environment. As I am new to my role in Tenancy Engagement and Sustainment I want all the help, support and information I can get, and think TPAS will be a good foundation for gaining knowledge and support. I have attended a few meetings now and any questions I have asked are answered in a professional and friendly manner. I've also never felt like I'm asking a stupid question, which is really encouraging."
Grant Dyer, Trainee Housing Officer, Cathcart & District Housing Association
---
Dalmuir Park Housing Association
Dalmuir Park Housing Association have been providing quality:
housing,
care,
and community initiatives
in the Damuir area of West Dumbartonshire for over 40 years.