National Good Practice Awards  
National Good Practice Awards 
Revised dates for nominations
28th February – Closing date for nominations
19th March – Winners notified
29th -30th April – Awards presented at our national conference

We have been reflecting on the impact of the national crisis of 2020. We have revised our categories to take account of this.
TPAS Scotland's National Good Practice Awards will seek to reward and celebrate the positive responses of tenants, community members, landlords, contractors and other organisation to the COVID 19 Pandemic.
These national awards will focus on the lessons we can share and use as we move forward and applaud all the people contributing to making a difference.
Download the application pack here.
We have put together this handy flyer with a list of the categories and tips on how to complete the application forms here
Lesley, CEO said we are really proud of the wonderful achievements and contributions made by individuals, communities, tenants and organisations. These national awards acknowledge and highlight the tremendous contributions from individuals and groups. These awards showcase the work undertaken to empower, engage, improve and innovate. Thank you.
'Lorna Simpson, Highland Council, said winning the TPAS Best Practice in Developing Communities for 2019 has been tremendous for the Balintore & District Residents Group.  It has raised our profile within the wider community and has been a  huge bonus when applying for external funding.  As volunteers we feel that the award acknowledges all the hard work undertaken in our community' . For more information about tenant participation at Highland Council click here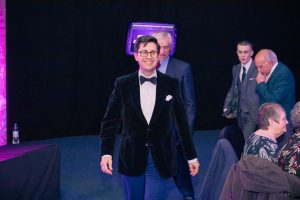 Max Scotto, Tenant Participation Officer, Kingdom Housing Association, said these awards bring impartial and independent validation to the work of many TP professionals. Awards allow us to demonstrate the benefits of participation initiatives and bring good publicity to organisations and are great to showcase best practise. Often we look to the winners of awards and contact them to glean from their experience".

For more information about tenant participation at Kingdom Housing Association click here