Let the Scottish Parliament's new committees know what your priorities are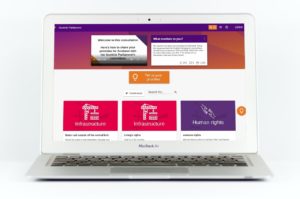 The Scottish Parliament's Participation and Communities Team (PACT) are looking to inform the work of Committees between 2021 and 2026.
We want to hear your views on the topics the Scottish Parliament should prioritise as Committees start working in Session 6.
Using a digital platform called Your Priorities, you can tell us what matters to you, you can share your ideas and vote on other people's priorities.
Have a say on these topics and many more.

To take part, go to www.parliament.scot/yourpriorities. The consultation will close on 30th July 2021.
For guidance on how to use the platform, please email PACT@parliament.scot and we will send you a step by step guide.