A history of Lesley's time as CEO for TPAS
Following on from the recent announcement that Lesley Baird is stepping down as CEO of TPAS Scotland in March 2022, we caught up with her to ask a few questions about her time in the role.
You recently announced you had been at TPAS for 25 years. That's a long time to stay in one job. Why did you initially take the role as CEO and what made you stay?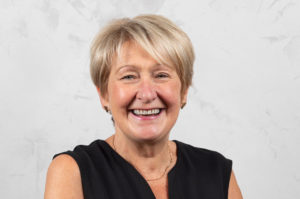 I joined TPAS as a Development Officer and was promoted to CEO in 1999. I had been working in a local authority in tenant participation where I worked closely with TPAS when the vacancy for development officer came up.
Being CEO of TPAS is an exciting role. It is constantly changing. New projects, new people, great staff and Board. I am proud to have led TPAS, over several years, to help influence changes in legislation to strengthen tenants' rights and landlord obligations. Scotland is a world leader in participation; it's great to have been leading on this change through the amazing work we do here at TPAS.
As most of you know, I love to travel. Over the last 25 years I have travelled to the most beautiful parts of Scotland and worked with brilliant people. I have always called it the best job in housing in Scotland! I also managed to travel out with Scotland on my quest to improve tenant participation, to Northern Ireland, England, Wales, Poland, Czech Republic, Germany, Netherlands, Austria, Sweden and Australia (although that was disappointingly by Zoom)
What has been your key role at TPAS Scotland over the years?
I have a varied role, but I would say the 4 key elements are;
Supporting Scottish Tenants and Landlords to develop working relationships where their tenants are key partners.
Making sure TPAS keeps at the top of our field, ensuring the staff team are supported and have the knowledge and skills to continue to provide high quality services in an ever-changing environment.
Supporting the Board and working to ensure we reach our targets and remain the best Tenant Participation organisation.
And of course, supporting the best staff team to support our customers and stage the biggest and best conference of its kind in Scotland.
Can you highlight projects that you are particularly proud of?
I have been so lucky to have been involved in so many projects where I have felt proud, that it is hard to really single out one or two. Projects where we have supported tenants to build knowledge, skills and confidence which has ultimately resulted in tenants becoming key partners in the decision making process, have given me the most satisfaction. I also am proud of the projects where we have supported landlords to embrace tenant engagement, resulting in a more tenant focussed approach.
What would say has been your greatest success?
TPAS Scotland has a great reputation in Scotland, as well as across the UK and in some other parts of the world. That stands out as our greatest success!
Are there any funny moments you would like to share with us?
A long time ago I was working with an organisation, it was not a housing organisation but had some housing issues that I was helping with. First meeting, a room full of men, I sat at the table and there was a spare seat beside me. The start time had come and gone when the meeting Chair asked me when my boss was coming along. I asked who my boss was that was expected. Lesley he said, "Ahh that's me", I said. His response was "I thought you were the assistant." I was annoyed at the time, but thankfully times have changed and I just laugh about it now.
Are there any individuals you would say have been extremely supportive of you during your time at TPAS?
Too many to mention, but without doubt, I couldn't do my job without the support of the TPAS staff team and the Board. My family have also been very supportive as well as patient with the long hours and regular travel!


Why have you decided to retire from the role of CEO?
As you will know, I am not hanging up my high heels yet, I am just standing down from the position of CEO. In terms of the organisation, the time is right for me to change my emphasis. After 25 years its time for a change, both for TPAS and for me. And of course, I still plan to work on some projects, but significantly reduce the amount of work I am involved in currently.
As you say, you are not going completely, what type of work will you continue to do with TPAS?
I will do whatever I can to support TPAS on projects and I look forward to some new challenges as we move into this next phase.
What are you looking forward to most about retirement?
As a family, we love to travel; so doing lots more of that as soon as we can. Seeing more of my friends. Lots of longer dog walks. My daughter is planning her wedding would like to help with that without becoming mother -of-the-bridezilla!
Should we expect to see you skydiving from planes or walking Mount Kilimanjaro over the next few years?
They are not on my bucket list! I am not a great cook and am mildly terrified of the kitchen, so I plan to give cooking a try.
Have you any words of support for the team at TPAS and your members as they transition into this next phase of the organisation?
Thank you for being the best team, the best Board and best members. It's a hard job, and you have no idea how much your support means to me.
Thanks to our members for continuing to support TPAS, without you there would be no TPAS.